Account Access
NAVLIN Insights' Account Access helps you evaluate relationships with leading customers and guide account-specific tactics to impact sales and marketing efforts.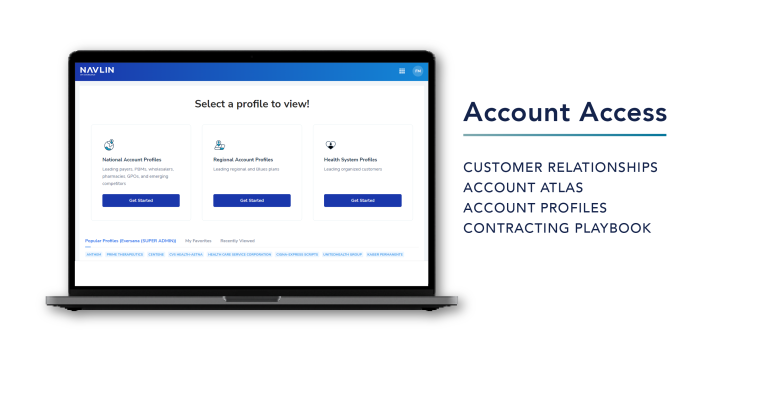 Explore NAVLIN Insights
Comprehensive. Intuitive. Integrated.
Customer Relationships
Customer Relationships benchmarks company performance against competitors on competencies and attributes that promote stronger customer relationships.
Relationships with MCO pharmacy/medical directors
Company Relationships with MCOs: Year-End Review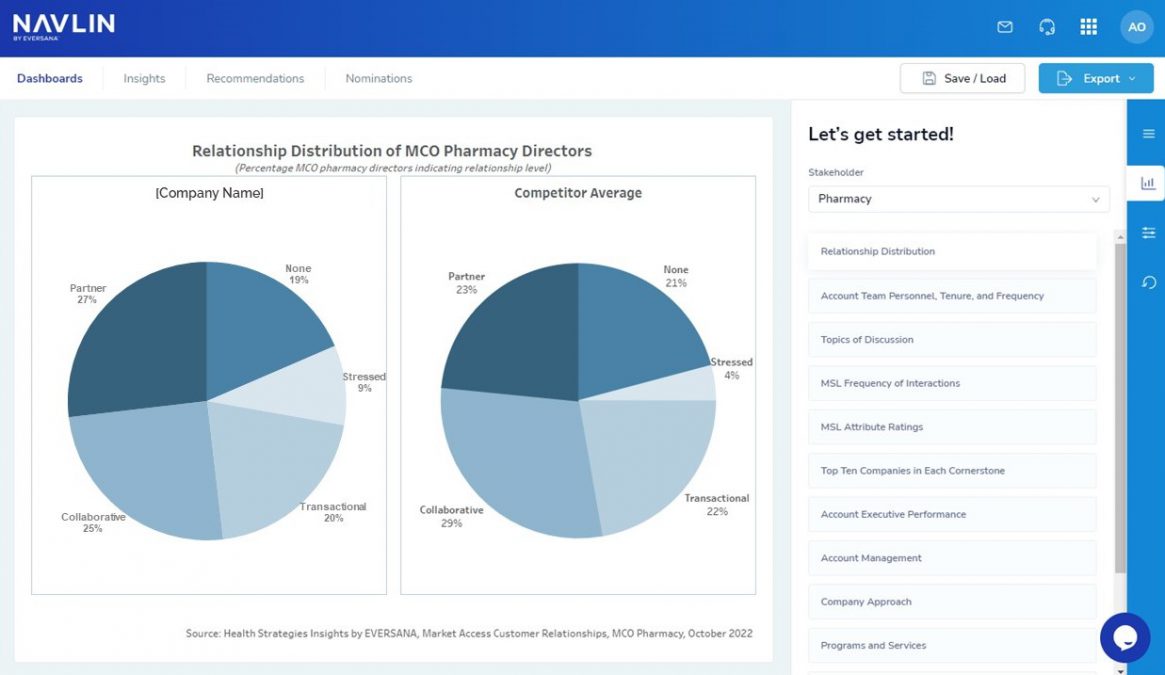 Account Atlas
Account Atlas provides a comprehensive overview of leading customers' geographic reach, including managed lives and enrollment, to support account team deployment and engagement.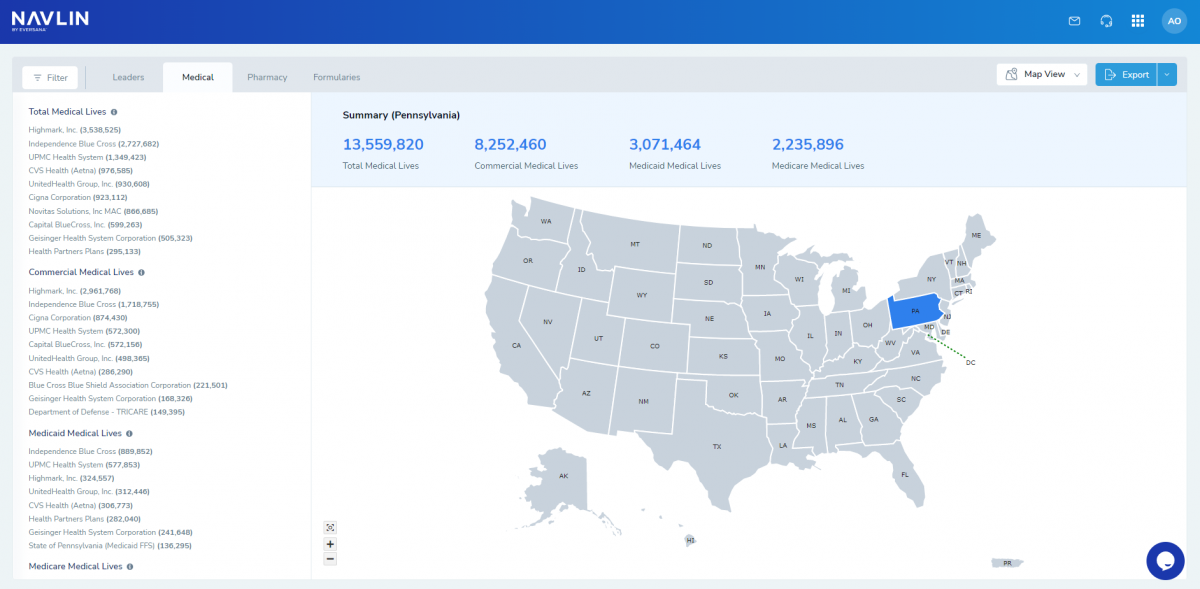 Account Profiles
Account Profiles provides insights on the size, structure, and business strategies of leading organized customers and national healthcare organizations as well as on enrollment trends of leading regional and Blues plans.
National Account Profiles
Regional and Blues Plans
Health System Profiles
Cancer Center Profiles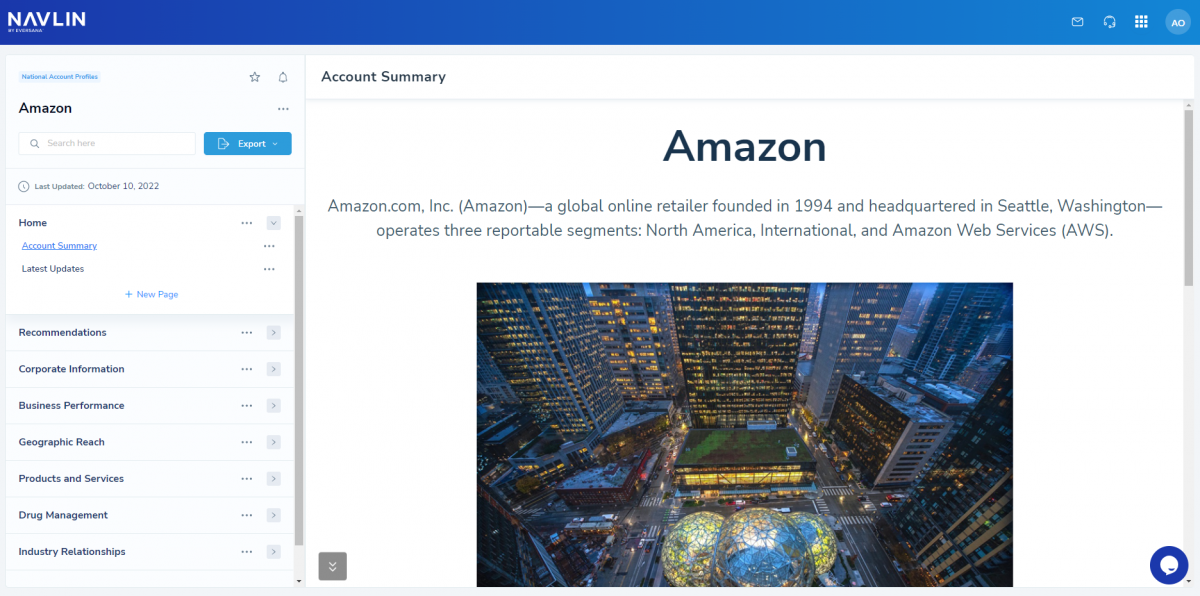 Contracting Playbook
Contracting Playbook provides account intelligence to plan and execute on payer negotiations and set profitable rebate guardrails for access through robust coverage and claims data analytics.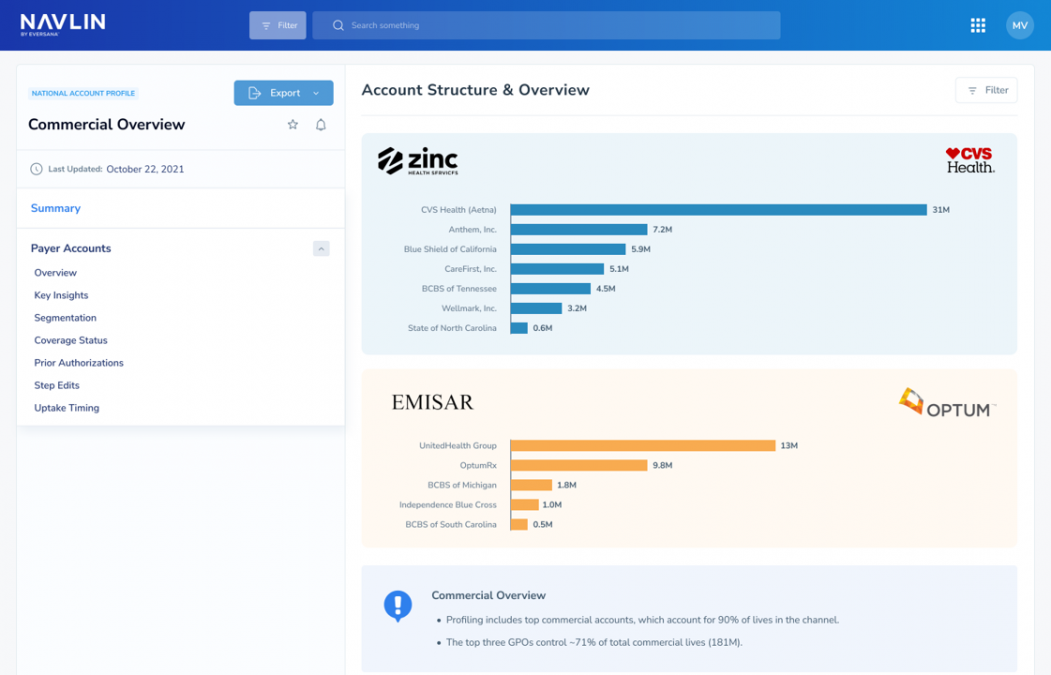 Contact Us
Talk to our team of experts to learn more and gain access